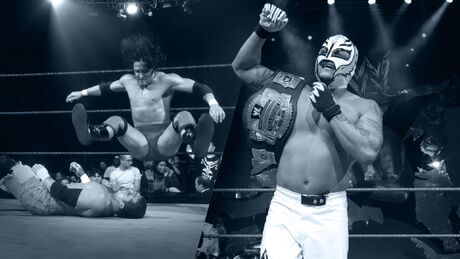 "Since its introduction in the WCW against the end of 1991 witnessed the Cruiserweight Champion insane and turmoil. His first obstacle was to overcome an almost four-year lull, when he failed WCW, re-establish the Champion title after Brad Armstrong deprived him 1992nd Since then, several other questionable decisions were made - especially when they Lenny Lane and The Artist controversial eluded the title. In addition, the Cruiserweight Champion title found its way into the hands of many wrestlers as Madusa. Nevertheless, the Cruiserweight Champion title for biggest award of the Cruiserweight wrestling, and superstars like Gregory Helms, Chavo Guerrero and Jamie Noble was we owe that the Cruiserweight Champion title is so highly valued.
Ad blocker interference detected!
Wikia is a free-to-use site that makes money from advertising. We have a modified experience for viewers using ad blockers

Wikia is not accessible if you've made further modifications. Remove the custom ad blocker rule(s) and the page will load as expected.