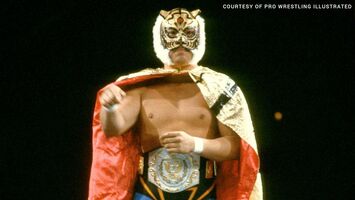 "It would be difficult to overstate the influence of the original Tiger Mask. In the early 1980s, when the masked highflier from Japan made his name as the world's finest junior heavyweight, watching one of his matches was like looking into the future of professional wrestling. At a time when most Superstars were glued firmly to the mat, Tiger Mask took to the sky, busting out Space Flying Tiger Drops and twisting moonsaults that left opponents — and announcers — completely baffled.
Ad blocker interference detected!
Wikia is a free-to-use site that makes money from advertising. We have a modified experience for viewers using ad blockers

Wikia is not accessible if you've made further modifications. Remove the custom ad blocker rule(s) and the page will load as expected.