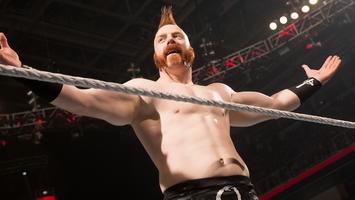 "Sheamus scares with his fiery temperament that suits his fiery red hair, from a fight back and has always been convinced to leave the ring as the winner. The Sheamus, who is from Dublin, puts in the ring an extremely offensive fighting style, with which he reminds of his noble and heroic Celtic ancestors. Whether it is his education or his birth, this modern Celtic warrior is destined to fight.
Ad blocker interference detected!
Wikia is a free-to-use site that makes money from advertising. We have a modified experience for viewers using ad blockers

Wikia is not accessible if you've made further modifications. Remove the custom ad blocker rule(s) and the page will load as expected.