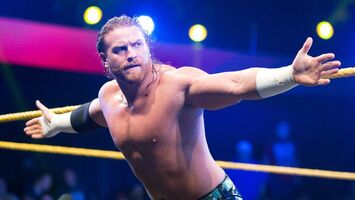 "With a frenetic background that includes bungee jumping, rock climbing and swimming with great whales, Murphy brings an unpredictable presence to the ring. The Australian-born grappler's daredevil attitude ensures his opponents are always kept on their toes, even more so since he began associating with tag team partner Blake and Alexa Bliss.
Ad blocker interference detected!
Wikia is a free-to-use site that makes money from advertising. We have a modified experience for viewers using ad blockers

Wikia is not accessible if you've made further modifications. Remove the custom ad blocker rule(s) and the page will load as expected.