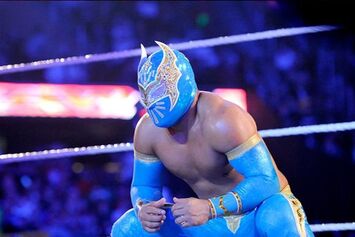 "Having already forged a strong international following, Sin Cara, known for his high-flying style and awe-inspiring acrobatics, set his sights on reaching new heights of global success with WWE. The most popular luchador in Mexico became a welcome and huge acquisition by WWE and debuted on Monday Night Raw the night after WrestleMania XXVII, April 4, 2011.
Ad blocker interference detected!
Wikia is a free-to-use site that makes money from advertising. We have a modified experience for viewers using ad blockers

Wikia is not accessible if you've made further modifications. Remove the custom ad blocker rule(s) and the page will load as expected.