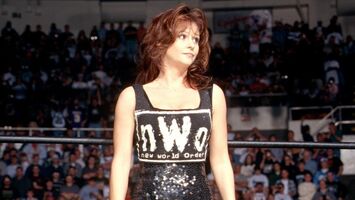 "You can't make mention of the women of sports-entertainment without bringing to the tip of your tongue the beautiful, soft-spoken Miss Elizabeth. A mainstay in the 1980s, Elizabeth's elegance is what set her apart from all of her female predecessors, and her patience, poise and kindness made our fans fall in love with her.
Ad blocker interference detected!
Wikia is a free-to-use site that makes money from advertising. We have a modified experience for viewers using ad blockers

Wikia is not accessible if you've made further modifications. Remove the custom ad blocker rule(s) and the page will load as expected.