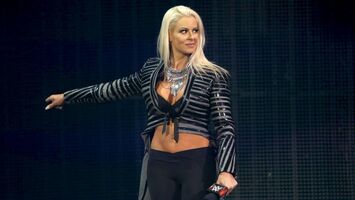 "A finalist in the 2006 edition of the Diva Search competition, sultry French Canadian Maryse prided herself on being a fashion snob who belittled people every chance she got. But there was substance behind this beauty from the Great White North, as evidenced by the fact that she became only the second Divas Champion in WWE history.
Ad blocker interference detected!
Wikia is a free-to-use site that makes money from advertising. We have a modified experience for viewers using ad blockers

Wikia is not accessible if you've made further modifications. Remove the custom ad blocker rule(s) and the page will load as expected.