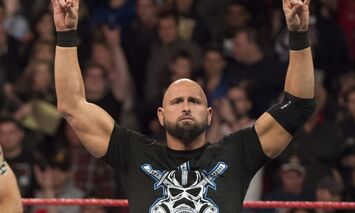 "When your nickname is "Machine Gun," you'd better be tough. Karl Anderson, needless to say, is tough. And the WWE Universe can be forgiven for not understanding that at first, but all you have to do is follow the word of Anderson's accomplishments in Japan to understand the type of competitor that the WWE Tag Team division has just inherited.
Ad blocker interference detected!
Wikia is a free-to-use site that makes money from advertising. We have a modified experience for viewers using ad blockers

Wikia is not accessible if you've made further modifications. Remove the custom ad blocker rule(s) and the page will load as expected.