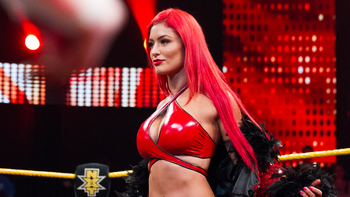 "It may have been Eva Marie's bright crimson locks that first drew the WWE Universe to her attention, but it's her viciousness is what people will be talking about when all is said and done.
Ad blocker interference detected!
Wikia is a free-to-use site that makes money from advertising. We have a modified experience for viewers using ad blockers

Wikia is not accessible if you've made further modifications. Remove the custom ad blocker rule(s) and the page will load as expected.