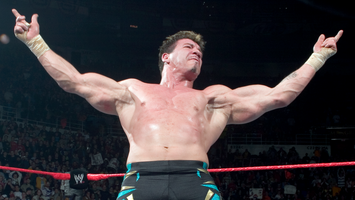 "When Eddie Guerrero cast his characteristic smile, you could guess that he was already planning his next move. The question was what tricks had reserved for his opponent. Lying, cheating, stealing, everything was fair game for the unpredictable member of the WWE Hall of Fame. But beyond their mental games, Eddie was an artist of remarkable versatility. He could make you hate him, then you loved him, and then you wonder what you felt. All this in one night. Regardless of whether the context was serious or informal, Guerrero stole everyone's attention to him.
Ad blocker interference detected!
Wikia is a free-to-use site that makes money from advertising. We have a modified experience for viewers using ad blockers

Wikia is not accessible if you've made further modifications. Remove the custom ad blocker rule(s) and the page will load as expected.