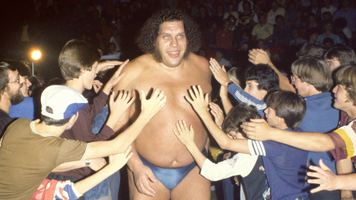 "In WWE, there have been many Superstars who are larger than others, but Andre the Giant has proven to be larger than WWE itself. Throughout the '70s and well into the '80s, the so-called "Eighth Wonder of the World" was the company's leading attraction, towering over the competition at seven feet, four inches and tipping the scales at a gargantuan 500-plus pounds.
Ad blocker interference detected!
Wikia is a free-to-use site that makes money from advertising. We have a modified experience for viewers using ad blockers

Wikia is not accessible if you've made further modifications. Remove the custom ad blocker rule(s) and the page will load as expected.